The people behind the studio are also part of the team at Wowsville Bar and Record Store. The Record Store first opened its doors in New York City in December 1999. However in 2006 it migrated to Berlin and in 2010 it transformed itself into a bar with a record store inside.
For the last twenty years we have catered to vinyl and rock'n'roll music lovers from all over the world. And currently we are out for kicks with this new studio and eventually with a pressing plant so we can offer all the steps of the vinyl manufacturing process.


At our studio we have a perfectly maintained Neumann VMS66 cutting lathe with a FloKaSon Pitch18 disc cutting controller.
In 1966 Neumann introduced the VMS66 with the variable pitch technique, which reduced speed fluctuations to achieve smoother sound and extended dynamic range. Unlike other systems, Neumann's disc cutting system was complete and included the lathe, cutter head, and electronics.
Additionally, Pitch18 controls the preview signal in real time and packs the groove to best efficiency. Similar to Neumann's Vms 80/82, the pitch sets the land and depth parameters and cuts at the highest precision.
Overall, we use the best hardware system available today. The heart is a solid VMS66 body equipped with an exquisite SX74 cutter-head. Coupled with a completely new designed straight forward cutting amp (SAL 74C) and pitch system (Pitch18) from Flo Kaufmann. The lathe is maintained by Helmut Erler (former engineer in charge of studio maintenance @ Dubplates&Mastering, Berlin).
All processing for the cut is exclusively done with the ultra-precise TokyoDawn Labs 'SimuLathe' software – a new disk mastering suite developed for and tested here at our studio.
After the DA converters the audio goes straight into the cutting system for maximum fidelity and most pure signal flow.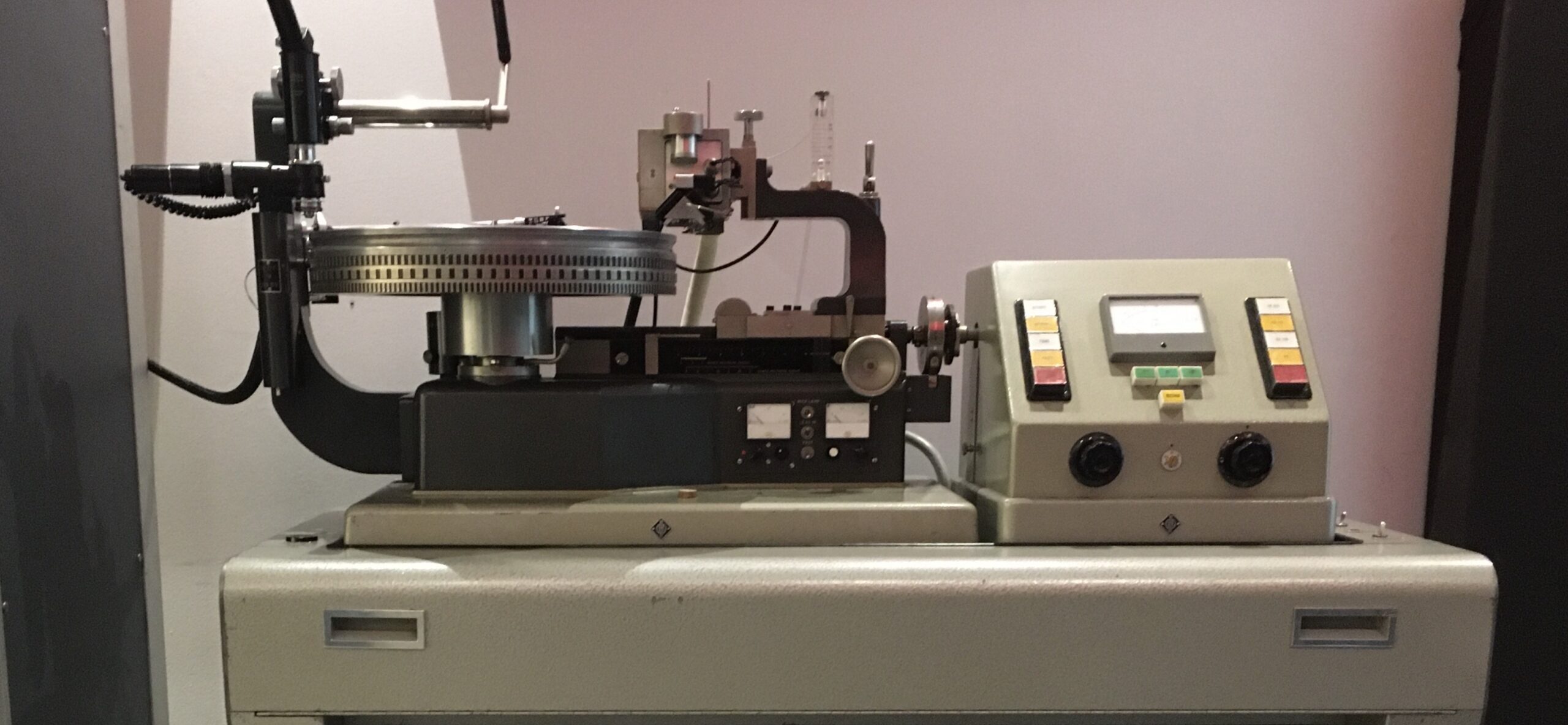 Sound quality is everything for us, that's why we have in our crew sound engineers that have been working with artists and record companies since 1991.
Even if you do your mastering somewhere else, we will carefully inspect your production prior to the cut and prepare everything for optimum results.
Most importantly, the goal is to ensure your satisfaction with both the finished master and your personal experience with us.
We offer digital and analog mastering, enhancing the overall sound, creating consistency across the production, and preparing it for both digital and vinyl distribution.
A lacquer cut is a mastering of a mastering. Sometimes people expect us to cut the sound ''as is'' and at the same time expecting highest sound quality on the finished product. It might turned out to be a rather unsatisfying and long process going back and forth with several TPs.
Waiting times at pressing plants at the moment are long, lacquers are very precious and so we decided that we need more preparation for cuts with masters that we could not oversee in house.
We might make changes to ensure a good cut, smooth metalwork, good pressing and finally a clear pickup process.
These are mostly level and dynamic decisions in regards of surface noise from vinyl and pickup distortion; stereo field decisions affecting mostly cutting depth and cutting level; subtle eq corrections, taking into account the loss of hi-freq and increase of distortion towards the end of sides due to pickup tracking and tracing errors.
On a vinyl record all the tracks together affect the space consumption of the whole side. They define where each single track on the record will be cut and later picked up.  And also how deep and loud the record can be cut. That's why interaction between tracks is so important.
So yes, it might be a good choice to make changes to one track so that another one will benefit from additional space or level or both. Other decisions affect stereo image and thus mostly groove width.
A lot of these decisions for a good vinyl record originally were done in the mixing stage or in the compilation stage or latest in the mastering stage with a good amount of experience in vinyl production and re-production. When we get "finished masters" we make those decisions here before we cut.
As a matter of fact, when we do the mastering in house there is very little to change for the cut. This is not always true with masters that come from outside.
At this point we preferably cut in-house masters or masters that we can re-work according to our experience. This ensures results that we really like to put our name on.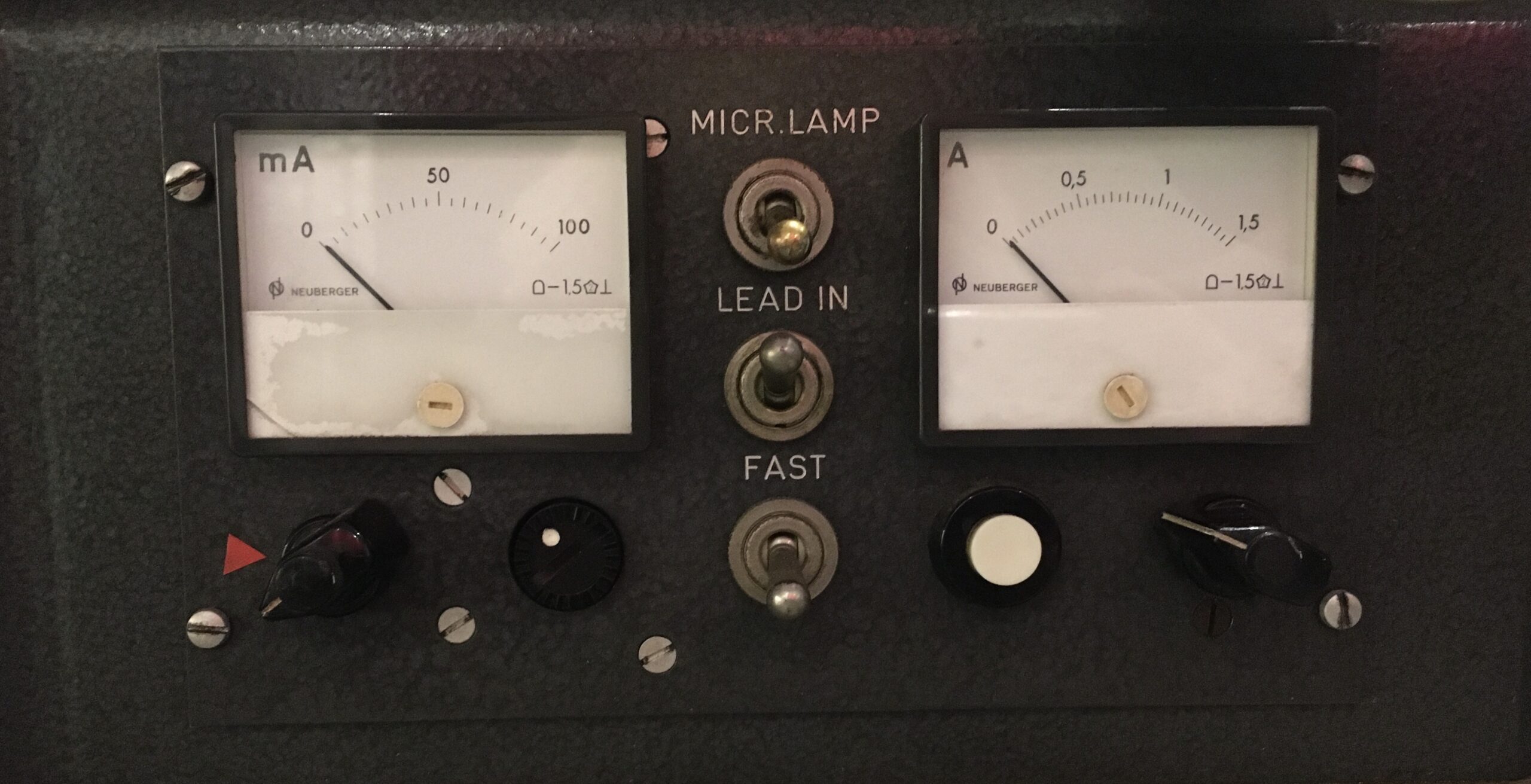 Our team has experienced engineers with more than 80 combined years of experience in cutting and mastering.
In addition the personalized customer service we offer is tailored to customer's needs and expectations. Above all our aim is to guarantee high standards and quality that is sometimes difficult to find in companies with high production rates.